Engineering Dedicated Channel Lining Machine
Engineering Dedicated Channel Lining Machine
Engineering Dedicated Channel Lining Machine
[Engineering Dedicated Channel Lining Machine Tags]
Engineering Channel Lining Machine
[Engineering Dedicated Channel Lining Machine Quick Detail]
Channel lining machine used for long distance, large section of the channel lining construction, the concrete lining can be feeding, paving, mentioning pulp, the channel lining machine can also be car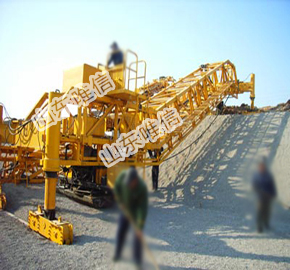 [Engineering Dedicated Channel Lining Machine Introduction]
Introduction of Engineering Dedicated Channel Lining Machine
Channel lining machine used for long distance, large section of the channel lining construction, the concrete lining can be feeding, paving, mentioning pulp, the channel lining machine can also be carried out Cement or sand gravel material paving, leveling construction.
Features of Engineering Dedicated Channel Lining Machine
• Feeding, feeding the whole use of screw conveyor, high efficiency, no leakage material, do not run pulp, good to maintain the initial mix of concrete, and high efficiency.
• Spiral conveyor screw blade with manganese alloy material, wear resistance, long life;
• High-frequency plug-in vibrating technology, good pulp effect;
• Automatic leveling system, electric screw lift, convenient and fast, stable and reliable quality;
• Machine running motor soft start, truss walking smooth;
• Truss connection, modular design, easy to increase or decrease the length, change the slope ratio, improve the machine to adapt to channel changes;
• The leveling system uses the potential sensing, set the upper and lower action range, can flexibly adjust the height of the walking frame, to ensure the machine slope accuracy;
• Screw conveyor, length can be combined with the length of the truss length.
Parameters of Engineering Dedicated Channel Lining Machine
Roller diameter φ230 mm
Screw conveyor diameter φ260 mm
Roller drive mode chain drive
Screw conveyor speed 136 rpm
Walking speed 0-1.2m / min
Silo specifications 630 x 500 x 530 mm
Traveling motor 4 × 2.2 kW
The transmission power is configured according to the slope length
Smoothing template length 500mm (tail adjustable)
Adapt to slope length 23m (longest lining)
Lining thickness 100-200 mm
Adapt to slope according to customer needs
Maximum efficiency of 1.2m / min
Lifting device hydraulic lifting / electric machinery lifting
High frequency vibrating rods VAF50-1
Run mode manually
Walking mode orbit
Photos of Engineering Dedicated Channel Lining Machine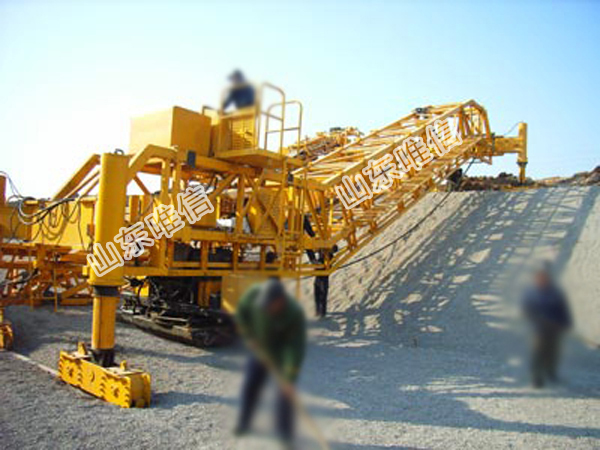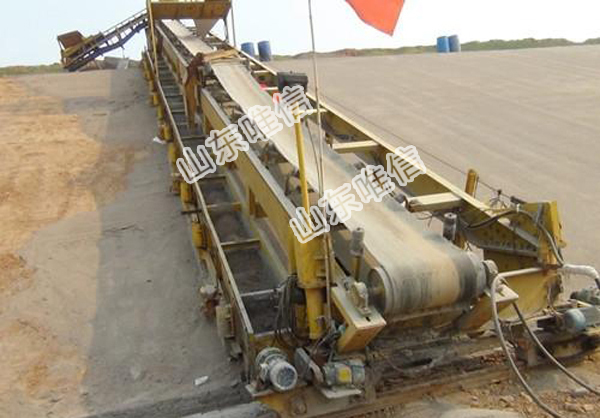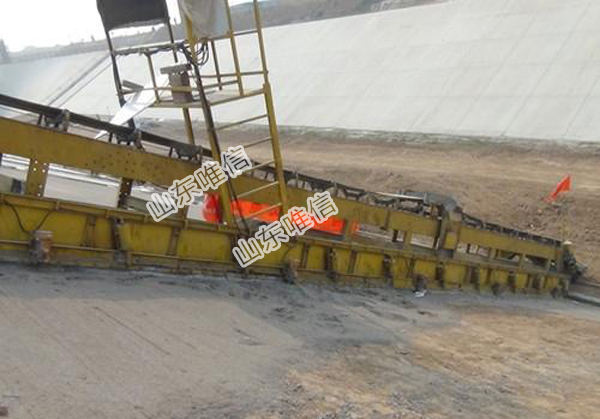 [Engineering Dedicated Channel Lining Machine Related Products]
Industry and Products
Agriculture Machinery

Agriculture Drone

Garden Machinery

Water Conservancy