Hose Reel Irrigation With Rain Gun For Agricultural
Hose Reel Irrigation With Rain Gun For Agricultural
Hose Reel Irrigation With Rain Gun For Agricultural
[ Hose Reel Irrigation With Rain Gun For Agricultural Tags]
Agricultural
Reel Irrigation
Rain Gun
[ Hose Reel Irrigation With Rain Gun For Agricultural Quick Detail]
Hose reel irrigation system is turbine-driven machines designed for fully mechanized and labor-saving irrigation. The water comes into the water turbine by pressure, using water kinetic energy drive w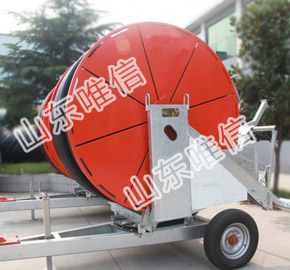 [ Hose Reel Irrigation With Rain Gun For Agricultural Introduction]
Introduction of Hose Reel Irrigation With Rain Gun For Agricultural
Hose reel irrigation system is turbine-driven machines designed for fully mechanized and labor-saving irrigation.
Working principles of Hose Reel Irrigation With Rain Gun For Agricultural
The water comes into the water turbine by pressure, using water kinetic energy drive water turbine rotating, which drag PE pipe and realize sprinkler car uniform recycling, meanwhile, the water in the PE pipe transmission to the spray gun by pressure, and realize sprinkling. It can be used in different areas of water saving irrigation projects.
Parameter of Hose Reel Irrigation With Rain Gun For Agricultural
Basic Unit

Model

PE-Pipe

dia.(mm)

PE-pipe

Length

Max. strip length

Water flow (m3/h)

Nozzle

Dia(mm)

Connection

pressure(bar)

50TX

50-150Tx

50

150m

2×180m

7 - 16

11-14

3.5 - 7.6

65TX

65-220Tx

65

220m

2×260m

13 - 32

14 - 22

3.5 - 10.0

65-250Tx

65

250m

2×290m

13 - 32

14 - 22

3.5 - 10.0

75TX

65-340TX

65

340m

2×380m

13 - 28

14 - 22

3.5 - 10.0

75-300TX

75

300m

2×345m

13 - 38

14 - 26

3.5 - 10.0

85TX

75-350TX

75

350m

2×390m

13 - 38

14 - 22

3.5 - 10.0

75-400TX

75

400m

2×435m

13 - 30

14 - 20

3.5 - 10.0

90-250TX

90

250m

2×300m

17 - 65

16 - 30

3.5 - 10.0

90-300TX

90

300m

2×350m

17 - 65

16 - 30

3.5 - 10.0
Photos of Agricultural Hose Reel Irrigation With Rain Gun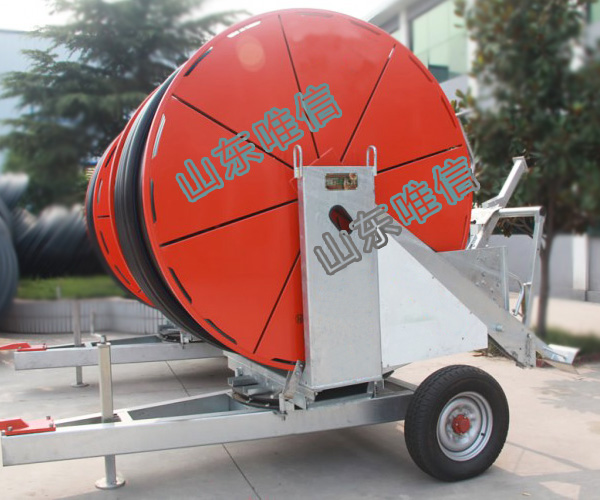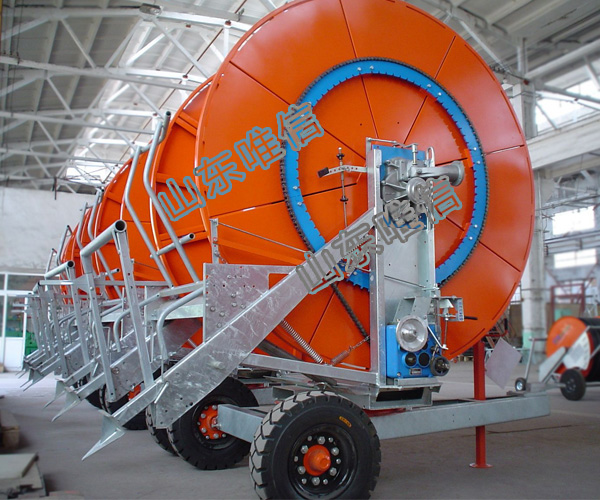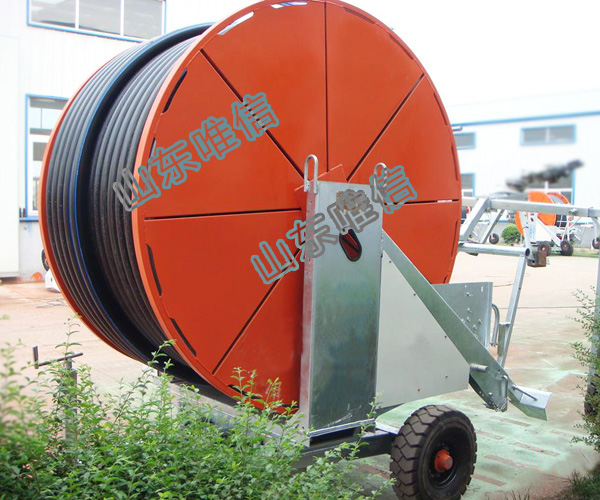 [ Hose Reel Irrigation With Rain Gun For Agricultural Related Products]
Industry and Products
Agriculture Machinery

Agriculture Drone

Garden Machinery

Water Conservancy