Mini Hose Reel Irrigation Machinery With Spray Gun For Crops
Mini Hose Reel Irrigation Machinery With Spray Gun For Crops
Mini Hose Reel Irrigation Machinery With Spray Gun For Crops
[Mini Hose Reel Irrigation Machinery With Spray Gun For Crops Tags]
Mini Reel Irrigation
Crops
[Mini Hose Reel Irrigation Machinery With Spray Gun For Crops Quick Detail]
Hose reel irrigation machinery with spray gun is turbine-driven,automatic rewding and water-saving irrigation equipment The water comes into the water turbine by pressure,using water kinetic energy dr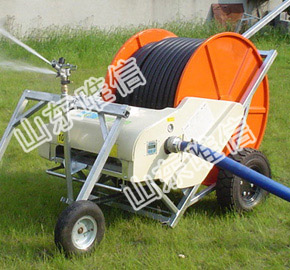 [Mini Hose Reel Irrigation Machinery With Spray Gun For Crops Introduction]
Description of Mini Hose Reel Irrigation Machinery With Spray Gun For Crops
Hose reel irrigation machinery with spray gun is turbine-driven,automatic rewding and water-saving irrigation equipment The water comes into the water turbine by pressure,using water kinetic energy drive water turbine rotating .The rotation of the water turbine by multi-function variable speed device drive capstan rotation,which drag PE pipe and realize sprinkler car uniform recycling ,meanwhile the pressure water into PE pipe transmission to the spray gun and to reslize sprinkling.With simple strcture ,high degree of water saving irrigation project.
With simple structure,high degeree of automation ,strong adaptaility ,simple operation and multistage speed ,is the ideal water-saving irrigation and tools.
Advantages of Mini Hose Reel Irrigation Machinery With Spray Gun For Crops
1) Easy and Safety Operation, With simple assembling, it can be operated by 1-2 persons.
2) Good Uniform Irrigation, High efficiency, large irrigation area and sprinkling covering in all direction.
3) Better Energy-Saving, The water turbine can realize stepless speed regulation of recovery speed.
4) Higher Water saving, Water saving rate can be over 75%.
5)Long Service Life, Service life for main machine is 15 years, and 20 years for high-density PE pipe.
6 )Wide Range of Choices, The model series is from 65 to 90 .
Parameters of Mini Hose Reel Irrigation Machinery With Spray Gun For Crops
| | | | | | | | |
| --- | --- | --- | --- | --- | --- | --- | --- |
| | | | sprinkler cart wheel base | | | | |
| | | | | | | | |
| | | | | | | | |
| | | | | | | | |
Photos of Mini Hose Reel Irrigation Machinery With Spray Gun For Crops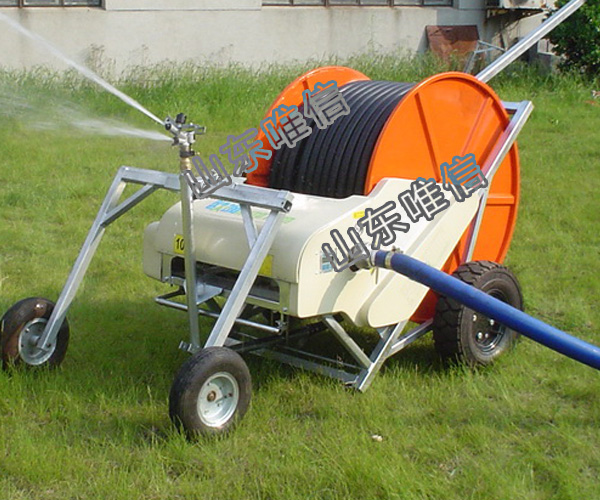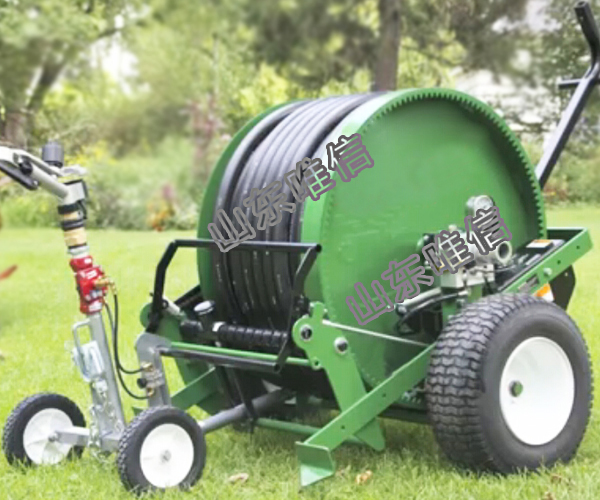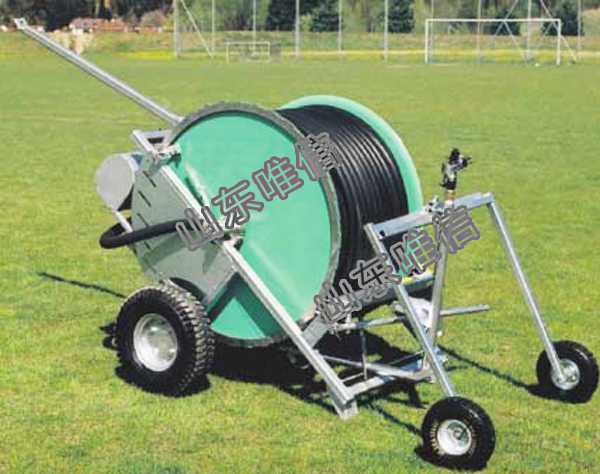 [Mini Hose Reel Irrigation Machinery With Spray Gun For Crops Related Products]
Industry and Products
Agriculture Machinery

Agriculture Drone

Garden Machinery

Water Conservancy