Hand Hold Hedge Trimmer
[Hand Hold Hedge Trimmer Tags]
grass cutter
hedge trimmer
hand hold hedge trimmer
[Hand Hold Hedge Trimmer Quick Detail]
Hand Hold Hedge Trimmer adopt Centrifugal clutch.Spur gear mechanical design. Light weight.Good balance. Low vibration.Low-emission Low fuel consumption. Single-pole, double-pole.Alternativel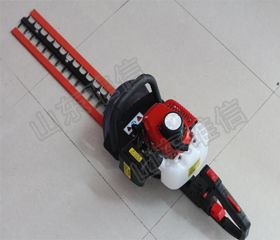 [Hand Hold Hedge Trimmer Introduction]
Introduction of Hand Hold Hedge Trimmer
Hand Hold Hedge Trimmer adopt Centrifugal clutch.Spur gear mechanical design.
Light weight.Good balance.
Low vibration.Low-emission
Low fuel consumption.
Single-pole, double-pole.Alternatively.
Absorb Japanese technology strengths.Powerful and stable.Chrome
plated cylinder wall.Coupled with strengthened crankshaft.
Extend engine life
Precision Components.
Integration sealed bearings Traditional needle roller bearings
prevent the drawbacks of frequent card machine.
Reduce user maintenance costs
Efficient and durable blade.Improved efficiency.Work a day is equivalent to 15-20 workers.Greatly reducing the user cost
Styles.
You can choose single-edged or double-edged blade
Safe and reliable performance
Simple operation were light and comfortable.
Parameters of Hand Hold Hedge Trimmer
| | |
| --- | --- |
| Engine model | 1E32F |
| Engine type | Single cylinder, air-cooling, two-stroke |
| Displacement | 22.5CC |
| Engine power | 0.65kw/6500-7000r/min |
| Idle speed | 2600r/min |
| Carburetor | Diaphragm type |
| Fuel tank capacity | 600ml |
| Fuel/oil mixture ratio | 25:01:00 |
| Trimming with length | 600mm |
| Scissor type | Double blade, Reciprocating |
| Engine weight | 2.8kg |
| Machine weight | 6.0kg |
| Carrying type | Hand hold |
| Packing Size | 1060*220*120*240mm |
Pictures of Hand Hold Hedge Trimmer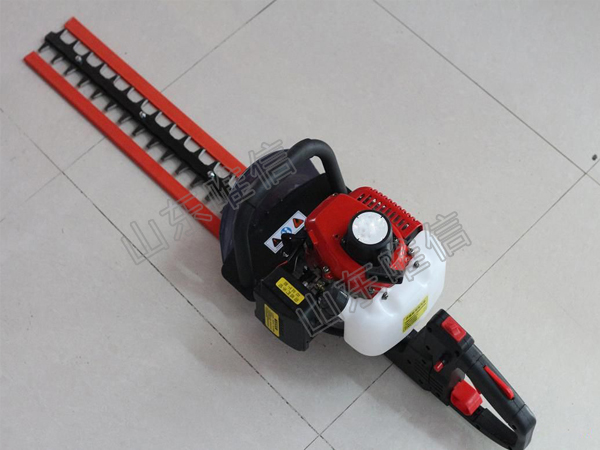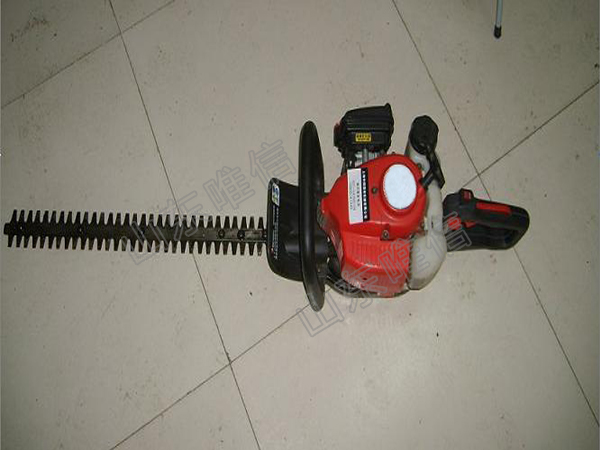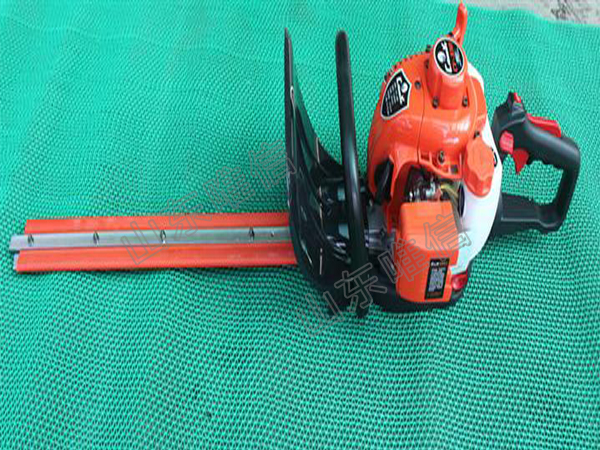 [Hand Hold Hedge Trimmer Related Products]
Industry and Products
Agriculture Machinery

Agriculture Drone

Garden Machinery

Water Conservancy