5 kg Agriculture Spraying Drone
5 kg Agriculture Spraying Drone
5 kg Agriculture Spraying Drone
[5 kg Agriculture Spraying Drone Tags]
Agriculture Spraying Drone
5 kg Agriculture Spraying Drone
[5 kg Agriculture Spraying Drone Quick Detail]
5 kg Agriculture Spraying Drone designed with broken paddle protection function, when the aircraft lost a power to support the accident, the aircraft is still controllable, greatly reducing the risk o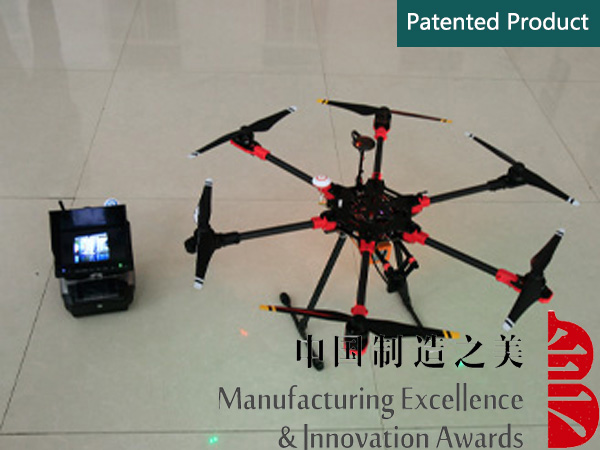 [5 kg Agriculture Spraying Drone Introduction]
Features of 5 kg Agriculture Spraying Drone
1,5 kg Agriculture Spraying Drone designed with broken paddle protection function, when the aircraft lost a power to support the accident, the aircraft is still controllable, greatly reducing the risk of falling machine
2,The hardware architecture can effectively reduce the interference of the magnetic field and the special environment on the aircraft GPS.
3, Plan the air line through the ground station, can be realized by self spraying, without manual operation (can be customized)
4,Eight axes sixteen propeller ,with no Coaxial design . smoother flight, smoother operation, fast response speed
5,Equipped with FPV system and video overlay system, the aircraft can be effectively monitored in real time, and the security is higher.
6, Internal circuit of a vehicle by the hub board changed to integrated circuit board, the effective realization of the modular design for easy assembly and disassembly, improve efficiency (patented)
7, When flying and working continuous,the motor temperature of 5 kg Agriculture Spraying Drone not above 60 degree, improve a lot for the motor service life.
Specifications of 5 kg Agriculture Spraying Drone
Specification

Model:FH-8Z-5

Size(L*W*H)

1150*1150*500mm

Aircraft folding size

435*435*500mm

Aircraft weight

7kg

Maximum takeoff weight

14kg

Aircraft pesticide load

5kg

Propeller

15 inch carbon fiber plant protection special propeller

Spraying task system

1 sets of kit, dispersion spray system, booster pump

Remote control

2.4G Nine channel

Power battery

High performance lithium polymer lithium battery (22.2V/16000mA)

charger

High power lithium battery balance charging equipment

(can charge 2 pcs at the same time, half an hour full)

UAV self stabilization system

yes

Spraying system

Diffuse atomization nozzle (a group of *6)

Motor speed

1200rpm/min

Aircraft endurance time

10~15min

Spraying height

Field operation 0-200 M

Spraying area

4 meters

Control efficiency

1~3 acre/min

Spray flow

0.25-0.75L/min(multi nozzle) adjustable

Flying speed

0 -8meter/second(can be adjusted according to needed speed)

Flying height

0~200meter

Hover

Arbitrary position direction air hover

Flight attitude

Flying in any direction, can be reversed to fly, emergency brake

Takeoff / landing time

≤1minute

Body material

Carbon fiber

Temperature range

-15℃~40℃

Battery power performance

charge-discharge 300-500 times

Rack life

≥5 years

Maximum efficiency

200-300acre/day
Pictures of 5 kg Agriculture Spraying Drone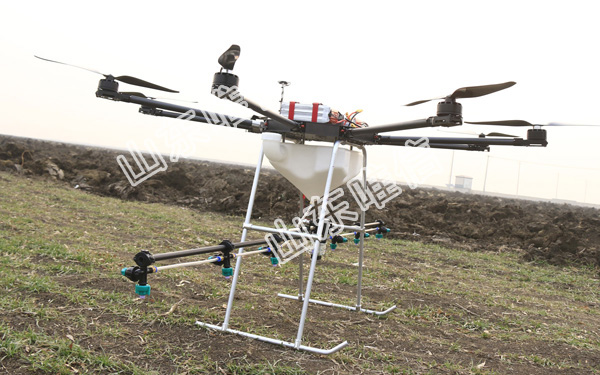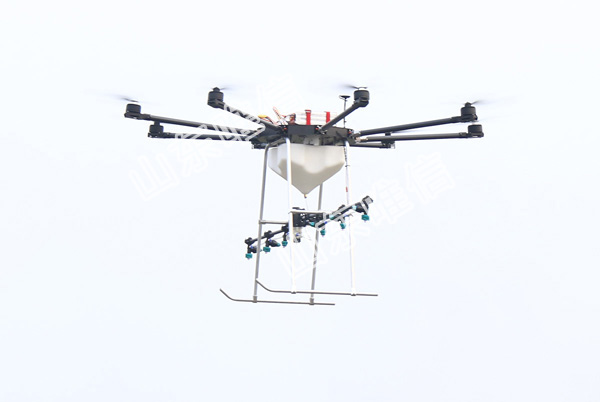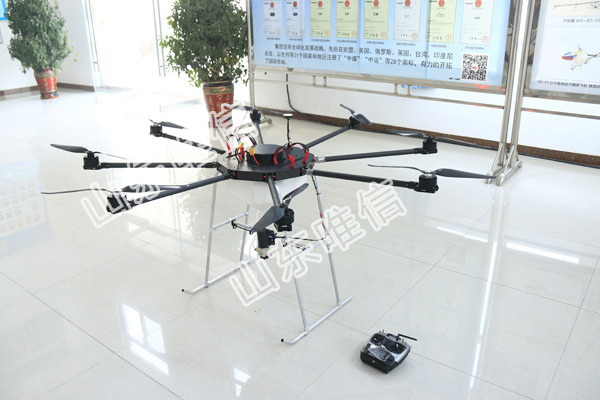 [5 kg Agriculture Spraying Drone Related Products]
Industry and Products
Agriculture Machinery

Agriculture Drone

Garden Machinery

Water Conservancy