Unmanned UAV Crop Dusting Drone Crop Sprayer
Unmanned UAV Crop Dusting Drone Crop Sprayer
Unmanned UAV Crop Dusting Drone Crop Sprayer
[Unmanned UAV Crop Dusting Drone Crop Sprayer Tags]
Unmanned Crop Dusting Drone
Unmanned Crop Sprayer
UAV Crop Sprayer
[Unmanned UAV Crop Dusting Drone Crop Sprayer Quick Detail]
1. Unmanned UAV Crop Dusting Drone Crop Sprayer is foldable, convenient 2.Save cost and labor, self-navigation, automatic duration, no manual operation after take-off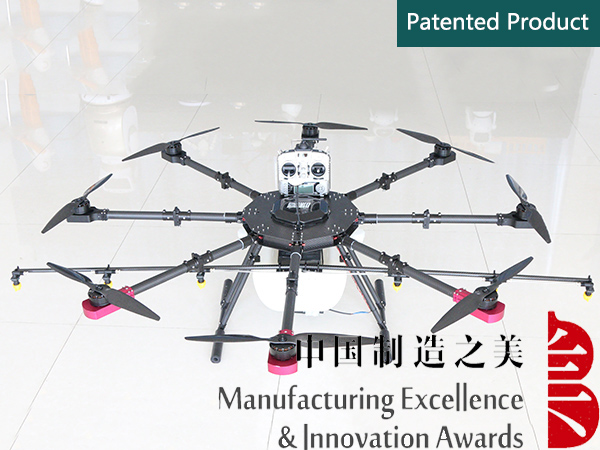 [Unmanned UAV Crop Dusting Drone Crop Sprayer Introduction]
Advantages of Unmanned UAV Crop Dusting Drone Crop Sprayer
1. Unmanned UAV Crop Dusting Drone Crop Sprayer is foldable, convenient
2.Save cost and labor, self-navigation, automatic duration, no manual operation after take-off
3. Personnel safety, UAV must be kept away from the crowd and operators so as to avoid damage to human body
4. Save pesticide and time, the droplet diameter is smaller by virtue of the high pressure atomizing spray system, so it is easier to adhere to the surface of crops.
Parameter of Unmanned UAV Crop Dusting Drone Crop Sprayer
| | |
| --- | --- |
| Specification | FH-8Z-10 |
| Size(L*W*H) | 1350*1350*600mm |
| Aircraft folding size | 800*800*600mm |
| Aircraft weight | 15kg |
| Maximum takeoff weight | 29kg |
| Aircraft pesticide load | 10kg |
| Propeller | 23inch carbon fiber plant protection special propeller |
| Spraying task system | 1 sets of kit, dispersion spray system, booster pump |
| Remote control | 2.4G  nine channel |
| Power battery | High performance lithium polymer lithium battery (22.2V/16000mA) |
| charger | High power lithium battery balance charging equipment (can charge 2 pcs at the same time, half an hour full) |
| UAV self stabilization system | yes |
| Spraying system | Diffuse atomization nozzle (a group of *6) |
| Motor speed | 1200rpm/min |
| Aircraft endurance time | 10~15 min |
| Spraying height | Field operation0.5-4meter |
| Spraying area | 6meter |
| Control efficiency | 1~3acre/minute |
| Spray flow | 0.25-0.75L/min(multi nozzle) adjustable |
| Flying speed | 0 -8m/sec(can be adjusted according to needed speed) |
| Flying height | 0~200meter |
| Hover | Arbitrary position direction air hover |
| Flight attitude | Flying in any direction, can be reversed to fly, emergency brake |
| Takeoff / landing time | ≤1 minute |
| Body material | Carbon fiber |
| Temperature range | -15℃~40℃ |
| Battery power performance | Charge-discharge 300-500times |
| Rack life | ≥5year |
| Maximum efficiency | 200-500acre/day |
Pictures of Unmanned UAV Crop Dusting Drone Crop Sprayer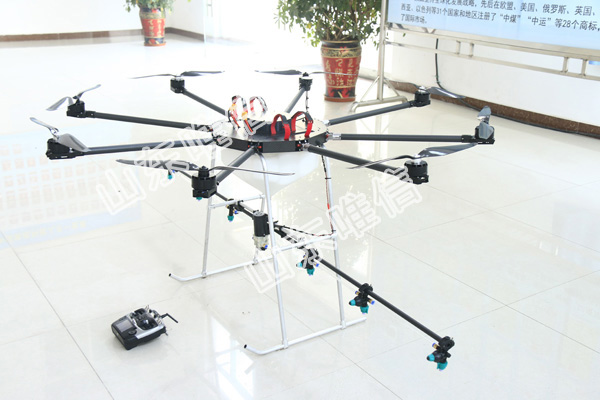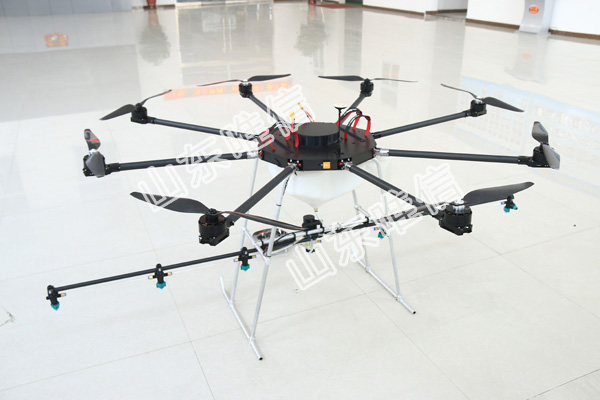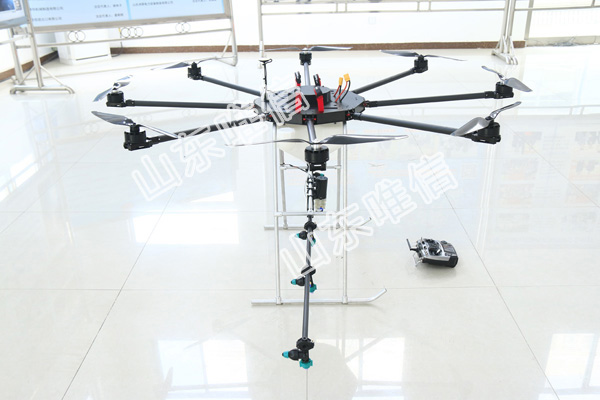 [Unmanned UAV Crop Dusting Drone Crop Sprayer Related Products]
Industry and Products
Agriculture Machinery

Agriculture Drone

Garden Machinery

Water Conservancy