Heke--616 Plant Protection UAV
Heke--616 Plant Protection UAV
Heke--616 Plant Protection UAV
[Heke--616 Plant Protection UAV Tags]
Agriculture UAV Drone
uav drone
drone uav
[Heke--616 Plant Protection UAV Quick Detail]
How good is the drone? Presumably, many people only know that it can be aerial photography, surveying, mapping, etc. It may be that many people still don't know that the plant protection drone is sayi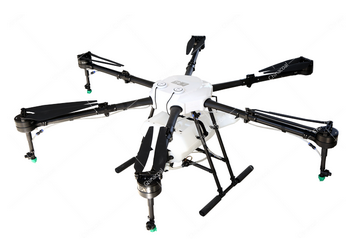 [Heke--616 Plant Protection UAV Introduction]
Introduction of Heke--616 Plant Protection UAV
How good is the drone? Presumably, many people only know that it can be aerial photography, surveying, mapping, etc. It may be that many people still don't know that the plant protection drone is saying this, and they don't know that drones can fight pesticides, and that drones fight drugs. It's full of how it sprays pesticides, and how does it work? Next, let's follow me to see how the drone works in agriculture!
Pesticide spraying aircraft
Pesticide spraying aircraft is different from other agricultural machinery running on the ground. Because pesticide unmanned helicopters fly in the air, the precision of its parts is very high in order to ensure its safe flight. The process and structure are very complicated, and the research and development costs are also high. . The weight of helicopter platforms currently used for pesticide spraying is generally in the order of 5 kg and 10 kg. The reason why the unmanned helicopter is called the drone, not the remote control aircraft, is because the pesticide unmanned helicopter is equipped with an automatic control device (commonly known as flight control) to ensure its flight stability.
Parameter of
Heke--616
Plant Protection UA
V
| | | |
| --- | --- | --- |
| Project | Parameter | Remarks |
| Product material | Aviation carbon fiber + aviation aluminum | Waterproof case, easy-to-disassemble battery, portable folding, high drop resistance |
| Product expansion size | (without propeller) 1700*1490*620mm | Length * width * height |
| Product folding size | 1050*920*620mm | |
| Weight | 15KG | |
| Maximum pesticide load | 16L | Breakpoint continuous spraying |
| Flight altitude | ≤50m | Suitable for 1-3 meters at the top of the crop |
| Flight radius | ≤2000m | |
| Flight duration | ≤15min | |
| Flight speed | 0-10m/s | Fixed speed cruise |
| Job width | 2-6 m | Anti-floating pressure nozzle |
| Spray flow | 0.8-2L/min | Automatic flow control, low level alarm (optional) |
| Control efficiency | ≤500 acres / day | |
| Safe takeoff and landing wind speed | ≤5 | Can adapt to certain winds |
| Power system | 16000mah 6S lithium battery*2 | Fast charging, energy saving and environmental protection |
| Flight mode | Manual, intelligent A-B point, fully automatic | Fixed height, fixed point, automatic return, uncontrolled return, |
Photos of Heke--616 Plant Protection UAV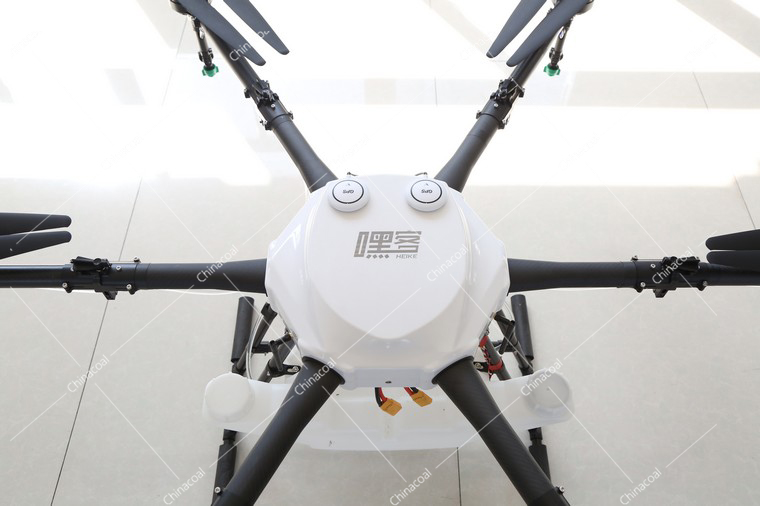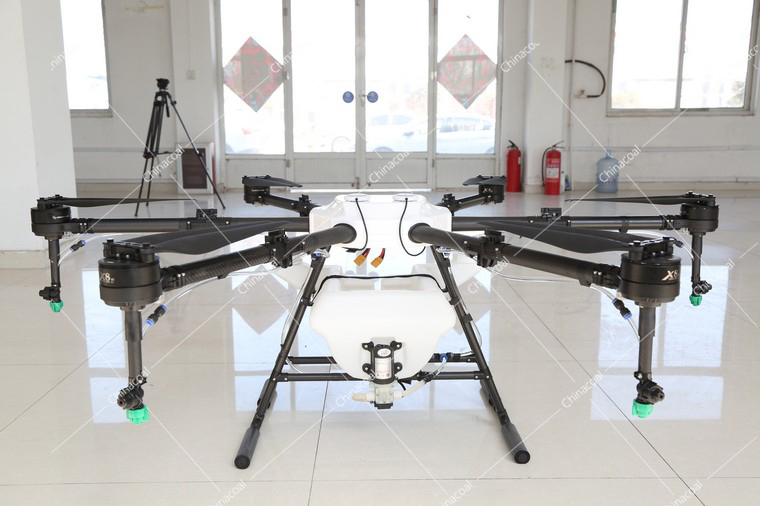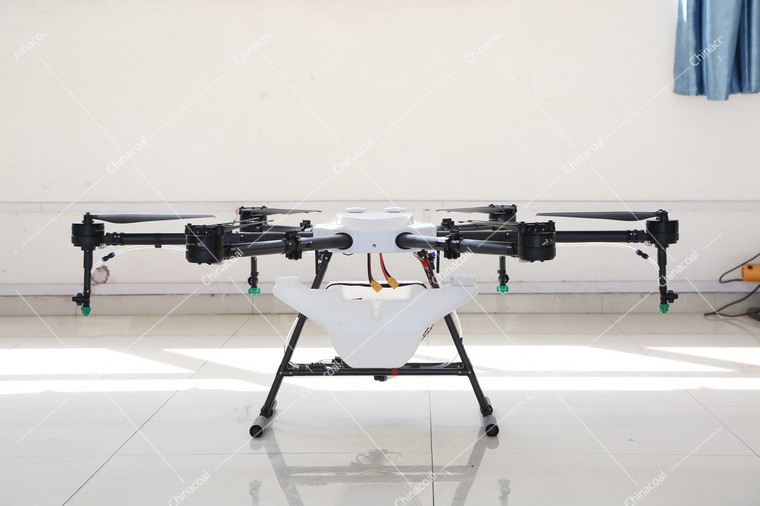 [Heke--616 Plant Protection UAV Related Products]
Industry and Products
Agriculture Machinery

Agriculture Drone

Garden Machinery

Water Conservancy