Heke--G410 Plant Protection UAV Agricultural Spraying Drones
Heke--G410 Plant Protection UAV Agricultural Spraying Drones
Heke--G410 Plant Protection UAV Agricultural Spraying Drones
[Heke--G410 Plant Protection UAV Agricultural Spraying Drones Tags]
plant protection uav
uav drone
agricultural uav
[Heke--G410 Plant Protection UAV Agricultural Spraying Drones Quick Detail]
Introduction of Heke Plant Protection UAV 1.The fuselage, boom and blade can be folded and designed to be lightly loaded. 2.High-strength carbon fiber body, aviation aluminum alloy components. 3.A-B f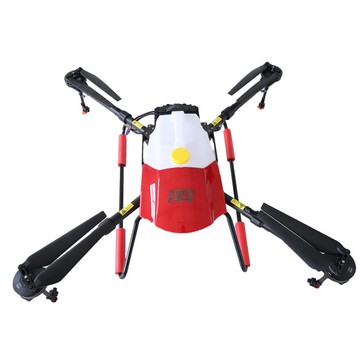 [Heke--G410 Plant Protection UAV Agricultural Spraying Drones Introduction]
Introduction of Heke--G410 Plant Protection UAV
1. The fuselage, boom and blade can be folded and designed to be lightly loaded.
2. High-strength carbon fiber body, aviation aluminum alloy components.
3. A-B flight mode; intelligent planning route, fully automatic flight mode, flight more worry.
4. Breakpoint continuous spray function, the spray is not heavy.
5. National utility model patented product, safe and reliable.
6. Standard dual GNSS module, double safety of flight safety.
7. Radar wave anti-landographic high-altitude operation (optional radar fixed height component, special non-plain area such as hilly tea garden).
Parameter of Heke--G410 Plant Protection UAV
| | | |
| --- | --- | --- |
| Project | Parameter | Remarks |
| Product material | Aviation carbon fiber + aviation aluminum | Quick release cartridge, smart battery |
| Product expansion size | (without propeller) 1120*1110*450mm | Length * width * height |
| Product folding size | 810*840*450mm | |
| weight | 10KG | |
| Maximum pesticide load | 10L | Break point continuous spraying |
| Flight altitude | ≤50m | Suitable for 1-3 meters at the top of the crop |
| Flight radius | ≤2000m | |
| flight duration | ≤15min | |
| Flight speed | 0-10m/s | Fixed speed cruise |
| Job width | 2-5meters | Anti-floating pressure nozzle |
| Spray flow | 0.8-2L/min | Automatic flow control, low level alarm (optional) |
| Control efficiency | ≤400 acres / day | |
| Safe takeoff and landing wind speed | ≤5 | Can adapt to certain winds |
| power system | 16000mah 12S smart battery*1 | Fast charging, energy saving and environmental protection |
| Flight mode | Manual, intelligent A-B point, fully automatic | Fixed height, fixed point, automatic return, uncontrolled return, |
Photos of Heke--G410 Plant Protection UAV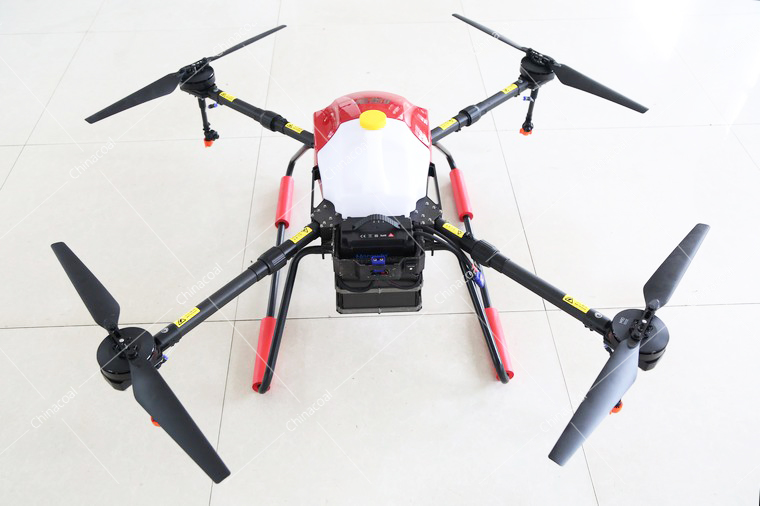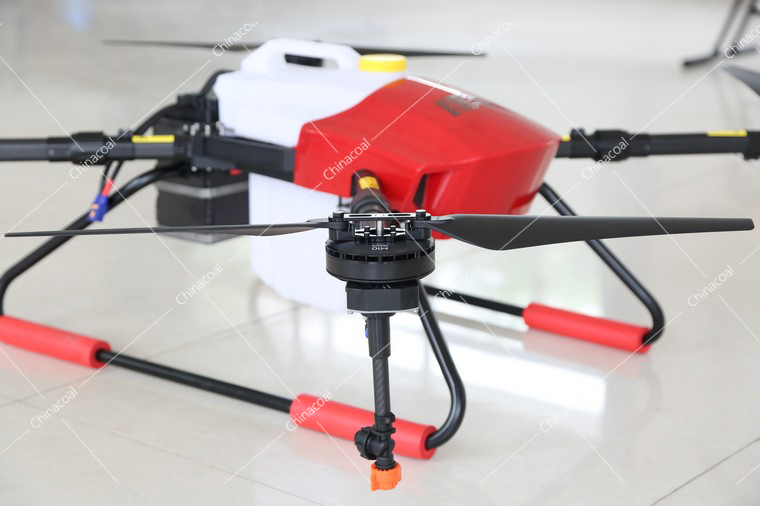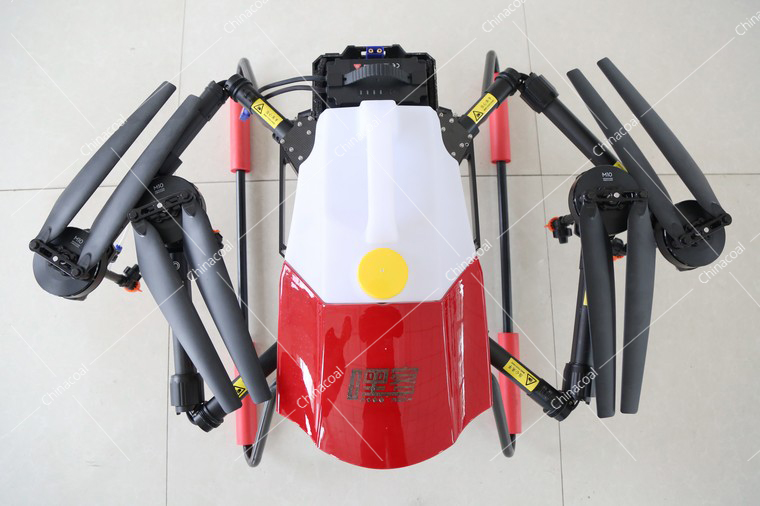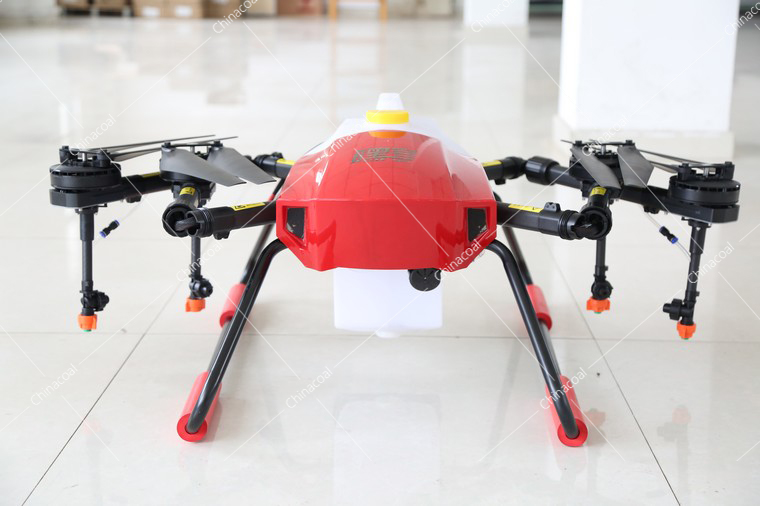 [Heke--G410 Plant Protection UAV Agricultural Spraying Drones Related Products]
Industry and Products
Agriculture Machinery

Agriculture Drone

Garden Machinery

Water Conservancy