Single Blade Gasoline Garden Hedge Trimmer
Single Blade Gasoline Garden Hedge Trimmer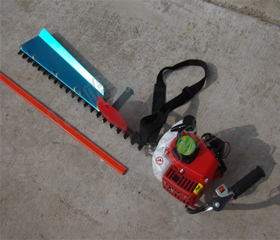 [Single Blade Gasoline Garden Hedge Trimmer Introduction]
Usage of Single Blade Gasoline Garden Hedge Trimmer
1, When start a Single Blade Gasoline Grass Hedge Trimmer, make sure the handle switch is in the "ON" position;
2, if have to start in cold ambient temperature , the handle of the choke should to "OFF" position, mean to the 'up" position, if the ambient temperature is hot or in the state of warm engine, the choke handle to the "ON" position(the normal running position);
3.pump oil to the carburetor until can see the fuel outflow in the oil return pipe;
4, lightly pull the starter until the starter and start t dial contact, and then pull in big force can start the gasoline engine. Do not allow to roughly handle starter, discontinuous pulling will cause non-continuous spark plug ignition, the machine can not start.
Maintainace of Single Blade Gasoline Garden Hedge Trimmer
1, before use, in use and after use of the machine , the parts should be carefully checked. Such as the discovery of mechanical damage and fasteners loose, fall off, should be replaced and adjusted. Do not allow the machine to be sick or missing.
2, the blade every 1-2 hours to use oil lubrication once. Each time you use 20-30 hours, add a ZFG-2 compound calcium-based grease to the gearbox once.
3, the maximum pruning pruning diameter should not exceed 10 mm. If the work to cut the thick branches or foreign body, feel the machine sound abnormalities, vibration, should be quickly shut down, discharge foreign body.
4, every 50 hours to use cleaning agent or detergent to clean the air filter sponge, dry, dried. 150 hours after each work to remove the spark plug coke; every 3 months after the replacement of fuel filter once;
5, after use every day, to clean the body, with water to clean the tea on the blade, dry in the oil hole after the injection of oil.
6, long-term parking equipment, should remove the body surface dust, debris. Release fuel tank. Remove the spark plug, remove the coke, the cylinder into a few drops of cleaning oil, light pull a few starter, so that oil lubrication to the cylinder wall. Install the spark plug, packed and placed in a dry place.
Pictures of Single Blade Gasoline Garden Hedge Trimmer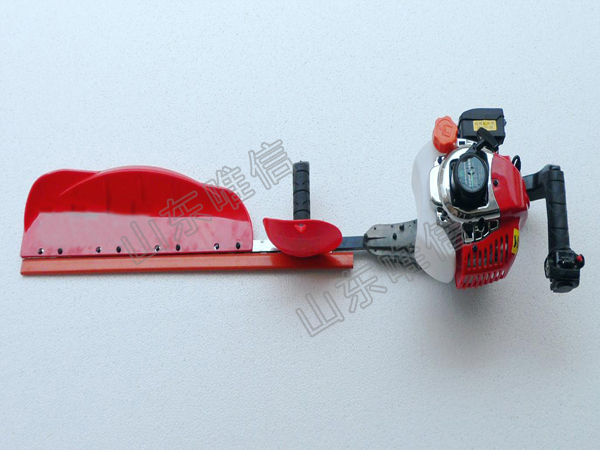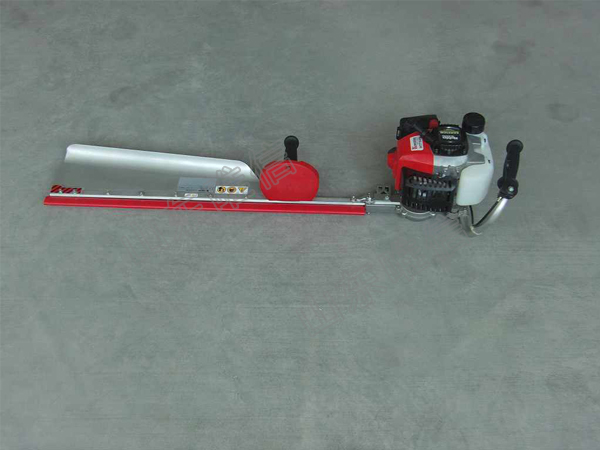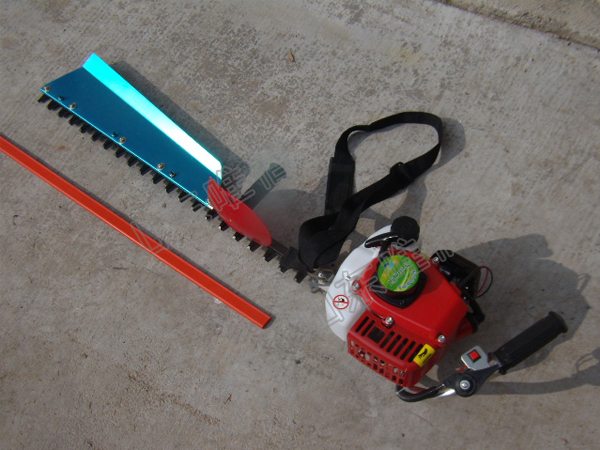 [Single Blade Gasoline Garden Hedge Trimmer Related Products]
Industry and Products
Agriculture Machinery

Agriculture Drone

Garden Machinery

Water Conservancy