News Categories
Industry Info
Shandong Weixin Company Sent a Batch Of Plant Protection Drones To Inner Mongolia
Shandong Weixin Company Sent a Batch Of Plant Protection Drones To Inner Mongolia
On March 7, Shandong Weixin Intelligent Robot Co., Ltd. sent a batch of independently developed plant protection drone equipment to Inner Mongolia. The plant protection drone is independently developed and produced by Carter Company. At present, it has successfully passed the identification of the National Agriculture UAV Drone Machinery Quality Supervision and Inspection Center and obtained the European Union CE safety certification. The product has been widely recognized by domestic and foreign customers in terms of quality and safety.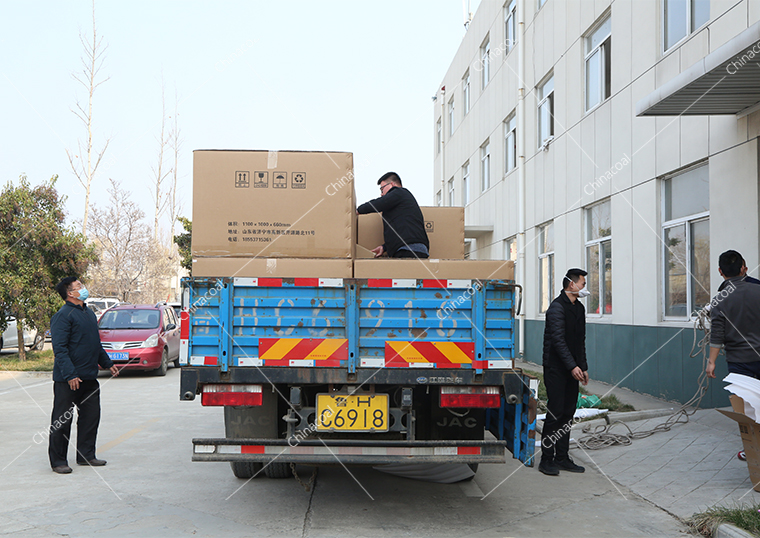 The multi-rotor plant protection drone shipped this time was independently developed and produced by Shandong Carter Intelligent Robot Co., Ltd., a subsidiary of Shandong Weixin. This machine is a simple multi-rotor with a modular design, convenient use and maintenance, stable and reliable, and waterproof , Anti-fall, anti-fault effect is good. The aircraft uses lithium batteries as flight power. Each battery can work continuously for an average of 15 minutes, two flights, and the width of the spray frame and flight height can be adjusted freely. Using multi-rotor agricultural electronic plant protection drones for operations, each aircraft can complete an operation area of more than 500 acres per day, which is more than 100 times the labor efficiency.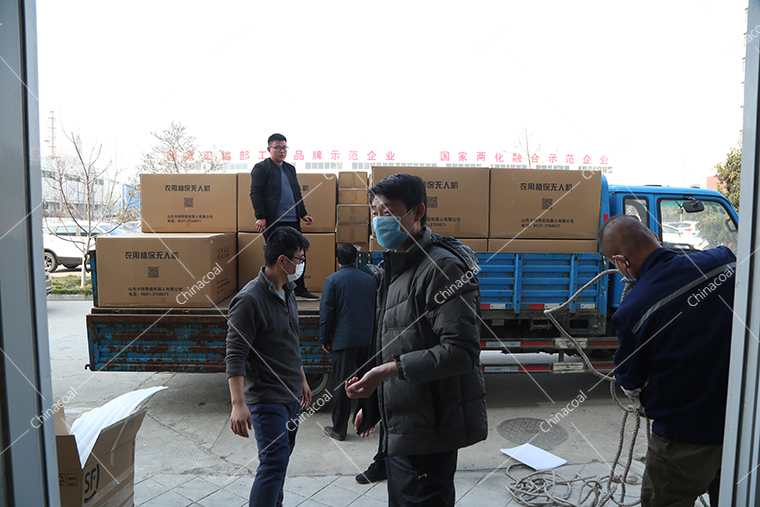 In recent years, Shandong Weixin has vigorously promoted intelligent manufacturing and invested in the establishment of Shandong Weixin Since the establishment of the company, it has continuously increased investment in high-tech research and development, and has introduced R & D and production of plant protection drones and epidemic prevention through the introduction of advanced foreign technology Killing drones, fire drones, inspection drones, aerial drones, smoke drones, measurement drones, and industrial intelligent robots, anti-epidemic robots, smart home robots, fire robots, etc. High-tech intelligent products. Among them, the company's self-developed plant protection drone products have been selected into the list of agricultural machinery purchase subsidies in Anhui, Jiangsu, Shandong, Guangxi, Guangdong, Chongqing, and Inner Mongolia, and they have been rated as Jining Famous Brand Products and won Jining City in 2019. The first prize in the final of the 7th Innovation and Entrepreneurship Competition. The company's self-developed plant protection drone intelligent manufacturing project was successfully shortlisted for the fourth batch of technological innovation projects in Shandong Province in 2019, and established a good reputation and credibility in the society.
At present, Shandong Weixin has obtained the national civil unmanned aerial vehicle operation license, the civil unmanned aircraft pilot vocational education and training center certificate, the Air Force Jinan Base Staff Department drone airspace approval letter, the national ISO9001 quality management system certification, EU CE certification, National Agriculture UAV Drone Machinery Quality Supervision and Inspection Center inspection certification, Shandong Electronic Information Product Inspection Institute inspection certification, national patent for utility model of plant protection drone, national utility model patent of portable nozzle for plant protection drone, selected as Chinese service robot industry Alliance director unit, member unit of Shandong UAV Industry Alliance, member unit of Shandong Aviation Industry Association, won the third batch of cloud service providers in Shandong Province science and technology enterprises, Shandong enterprises on the cloud, Shandong "good faith construction demonstration enterprise", Jining City high-tech enterprises, Jining City "specialized and special new" enterprises, Jining City e-commerce recognized enterprises and many other honorary titles, has made positive contributions to the development of China's intelligent manufacturing industry!
In 2020, our company will continue to accelerate the integration and development of 5G, AI technology, drones, and intelligent robots, accelerate the development and application of new technology innovation, increase investment in scientific and technological research and development, and strengthen the independent research and development capabilities and new capabilities of products in the field of intelligent manufacturing. Transformation of technological achievements, production and research and development of more high-quality, high-tech intelligent products, and strive to make greater contributions to the development of China's intelligent manufacturing industry!