News Categories
Company News
Warm Congratulations Shandong Weixin With Jining City Senior Vocational School Achieve School-enterprise Cooperation
Warm Congratulations Shandong Weixin With Jining City Senior Vocational School Achieve School-enterprise Cooperation
On the morning of October 15th, Jining Senior Vocational School Ministry Of Finance And Economics Director Guo Jihong, Jining Senior Vocational School Ministry Of Finance And Economics Assistant Director Wang Zhenmeng, Jining Senior Vocational School Ministry Of Finance And Economics Secretary Cao Meijuan a delegation visited Shandong Weixin, visit and study on matters related to school-enterprise cooperation. Shandong Weixin Standing Deputy General Manager Fan Peigong, Group Finance Department Minister Yang Qingqing, Deputy Minister Chen Xiaowen, Group Human Resources Department Minister Feng Yuyang, Shandong Weixin Jining Gongxin Business Training School Principal Liu Lu and other leaders accompanying reception.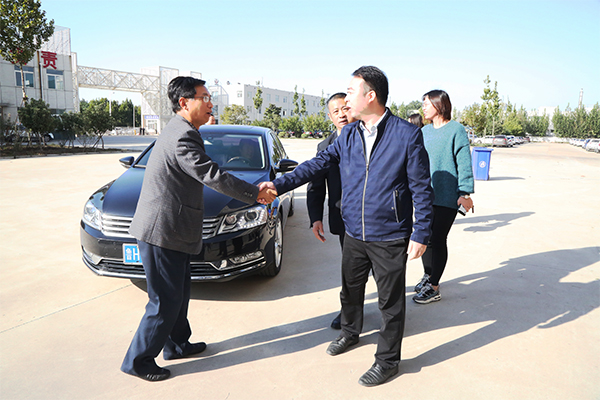 The school leaders visited the Group's corporate culture exhibition hall, intelligent equipment exhibition hall, drone research and development center, software technology company, network information company, e-commerce company, cross-border e-commerce company. During the visit, Fan introduced the Shandong Weixin in recent years. The development of smart equipment manufacturing, software development, e-commerce, cross-border e-commerce and other fields, and focused on the outstanding achievements of our group in school-enterprise cooperation and electric merchant training, and received full leadership from the school. sure.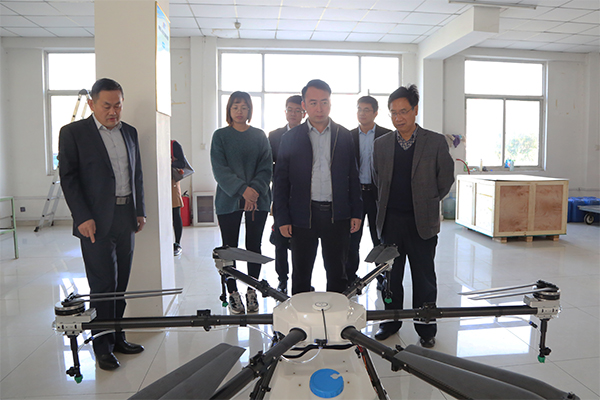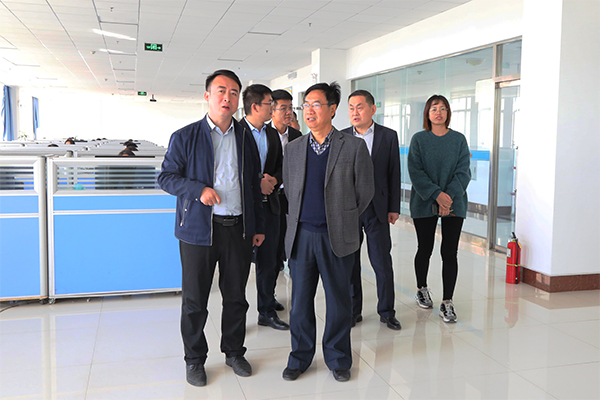 Over the years, Shandong Weixin has actively built a school-enterprise integration, production, research and development model, and has successively worked with China University of Mining and Technology, Shandong University, Shandong University of Science and Technology, Shandong University of Political Science and Law, Shandong Institute of Foreign Languages, Shandong Foreign Trade College, Jining College, Shandong Institute of Technology. Vocational colleges, Jining Vocational and Technical College, Jining Technician College, Zaozhuang Science and Technology Vocational College and many other universities across the country have reached a school-enterprise cooperation alliance, set up a establish a China Coal Crown Class or Order Class, e-commerce training base, strengthen The Group cooperates with university personnel training and technology research and development. At the same time, the Group also invested in the establishment of Jining City Gongxin Business Vocational Training School, trained a group of high-quality, high-skilled innovative e-commerce, cross-border e-commerce leading talents, was rated as cross-border e-commerce training in Shandong Province The base has achieved a win-win situation for school, enterprise and social development!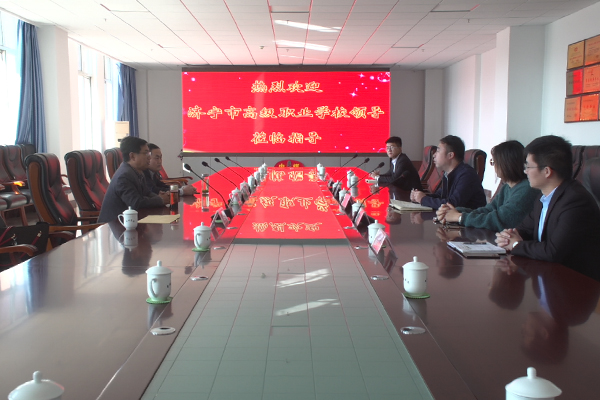 At the symposium, the school leaders spoke highly of the outstanding achievements of the Group in the field of school-enterprise cooperation and professional talent training. Director Guo said that Shandong Weixin is a large-scale enterprise supported by Jining City and even Shandong Province. We hope to strengthen strategic cooperation with Shandong Weixin and strengthen the training of cross-border electric businessmen through school-enterprise cooperation and establishment of practice bases. Co-construction of internship bases, enrollment and employment, and other aspects of cooperation, to achieve two-way interaction between the employment of graduates of our school and the talent demand of large coal enterprises in China, to jointly develop and promote a win-win situation.Subsequently, after deep exchanges and negotiations, the leaders of the two sides reached strategic cooperation in the training of talent orders, joint practice bases, on-the-job training, and enrollment and employment. The leaders of the two sides signed a school-enterprise cooperation agreement and took a group photo.
Mr. Fan said that Shandong Weixin is willing to provide more employment opportunities and internship positions. Welcome everyone to Shandong Weixin for internship and employment. We will provide the most extensive development space for every determined employee! As a member of the China School-Enterprise Cooperation Alliance, Shandong Weixin is also willing to deepen the cooperation between schools and enterprises in more universities, broaden cooperation channels, enhance cooperation levels, establish a long-term operational mechanism for school-enterprise cooperation, deepen the integration of production, teaching and research, and foster social development. More sophisticated talents, better return to society, and serve the community!