News Categories
Company News
Leaders Of Industrial Bank Jinan Branch Visit Shandong Weixin To Discuss Cooperation
Leaders Of Industrial Bank Jinan Branch Visit Shandong Weixin To Discuss Cooperation
On May 26, Zhang Jinshan, General Manager of the Transaction Banking Department of Industrial Bank Jinan Branch, Hou Yadong, Vice President of Industrial Bank Jining Branch, Zhang Houxuan, President of Industrial Bank Jining Hi-Tech Sub-branch, and Xi Xianxin, Director of the Local Financial Supervision and Management Office of the Finance and Finance Bureau of Jining High-tech Zone , accompanied by Meng Hongying, deputy director of Liaohe Intelligent Industrial Park in High-tech Zone, came to Shandong Weixin to discuss cooperation on a new model of bank-enterprise cooperation. Guan Chenghui, Deputy Secretary of the Party Committee of the Group, Yang Qingqing, the First Deputy Minister of the Group's Finance Department, and Chen Xiaowen, the Deputy Minister of the Group, accompany the reception.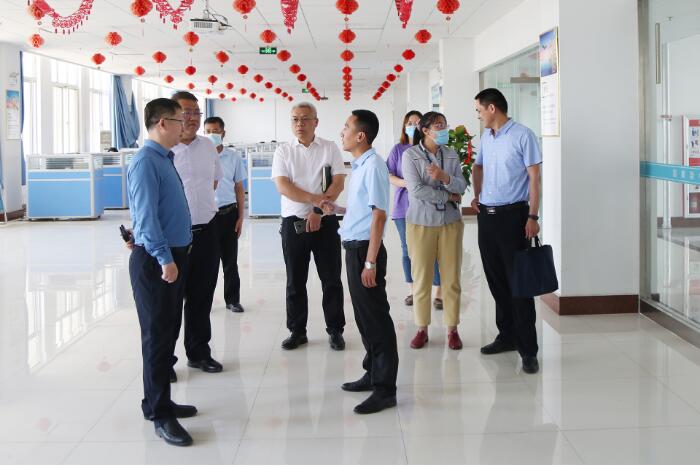 The visiting leaders first visit Shandong Weixin's intelligent manufacturing achievement exhibition hall, software R&D center, information promotion center, e-commerce company, cross-border e-commerce company, and has a more in-depth understanding of the group's development history, industrial layout, technological innovation etc.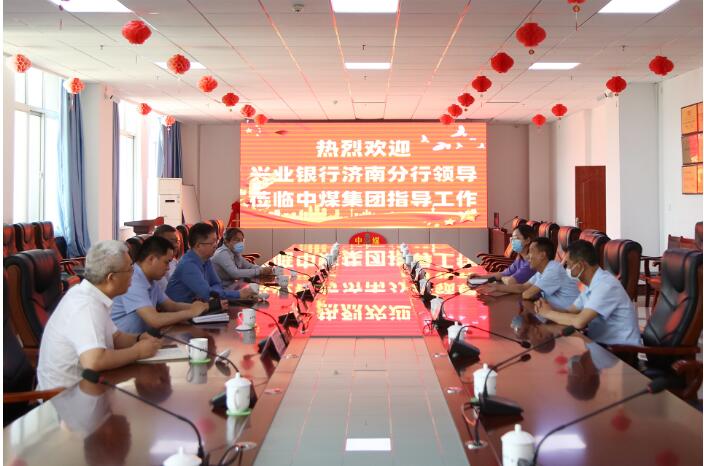 At the symposium, Guan Chenghui, deputy secretary of the party committee of the group, first extends a warm welcome to the visiting leaders, thanks the Industrial Bank for helping the high-quality development of the enterprise, and briefly introduces the group's transformation and upgrading development, intelligent manufacturing production research and development, project technical transformation , digital product research and development, big data and other developments, and focused on the operation of the group's e-commerce, cross-border e-commerce, and e-commerce platforms, which were highly recognized by visiting leaders.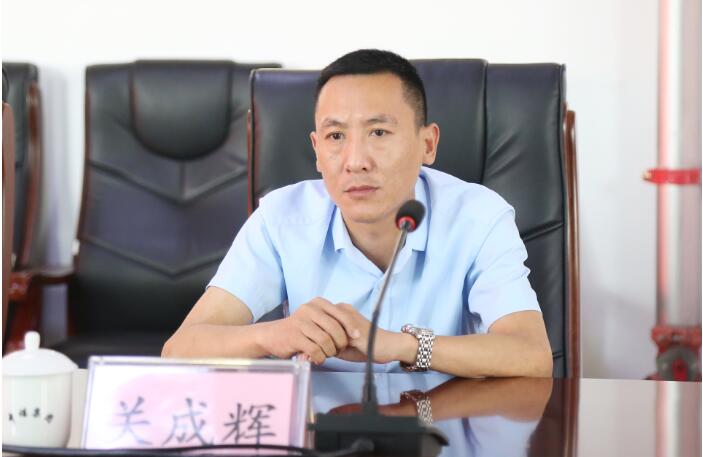 Zhang Jinshan says that Shandong Weixin, as a technology-based and manufacturing-oriented enterprise with cross-industry and diversified development, spoke highly of the achievements of the group. Zhang Jinshan points out that this visit is to conduct banking meetings with large enterprises such as Shandong Weixin. In the next step, Industrial Bank will strengthen communication and exchanges with Shandong Weixin, and will provide more in-depth and diversified financial services according to the needs of enterprises, so as to better support the high-quality development of enterprises.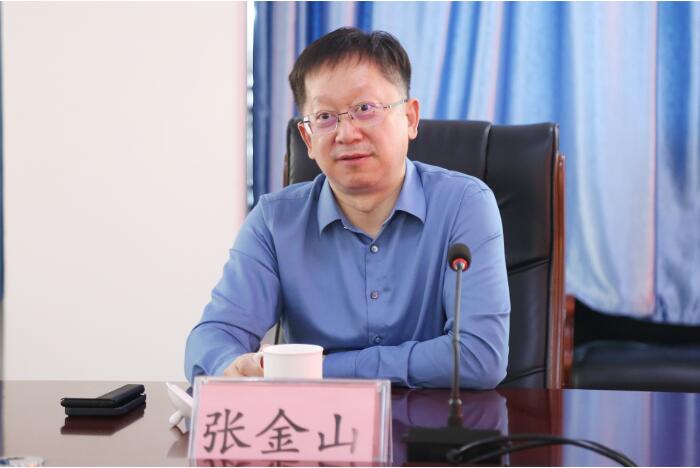 This visit and symposium further deepen the communication and in-depth understanding between our group and Industrial Bank, and forme a good trend of common development, income generation and progress, which laid a solid foundation for the establishment of long-term and extensive cooperation between the two parties in the next step.