News Categories
Company News
Warmly Welcome The Leaders Of Zibo Equipment Manufacturing Association To Visit Shandong Weixin
Warmly Welcome The Leaders Of Zibo Equipment Manufacturing Association To Visit Shandong Weixin
On May 29, the chairman of Zibo City Equipment Manufacturing Association, the chairman of Shandong Xianhe Yuexin Electromechanical Co., Ltd. Zhang Huixin, the vice president and secretary general of the association Zhang Yingming, the vice president of the association and the general manager of Shandong Tongli Hardware and Electrical Co., Ltd. Wang Zhongyong and A total of 37 people including general managers, deputy general managers, and sales managers from some member companies of the Association visited Shandong Weixin. Han Yong, General Manager of Shandong Weixin, Li Zhenbo, Executive Deputy General Manager and General Manager of Informatization, Fan Peigong, Executive Deputy General Manager of the Group, Shao Hua, Deputy General Manager of the Group, Guan Chenghui, Deputy Secretary of the Party Committee of the Group, Shandong Carter Intelligent Robot Co., Ltd., a subsidiary of Shandong Weixin General manager Zhang Cunguo and other leaders accompanied the reception.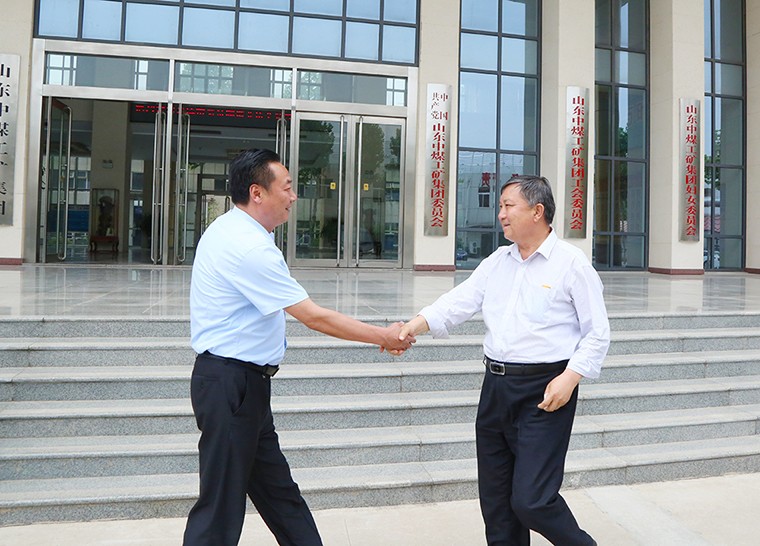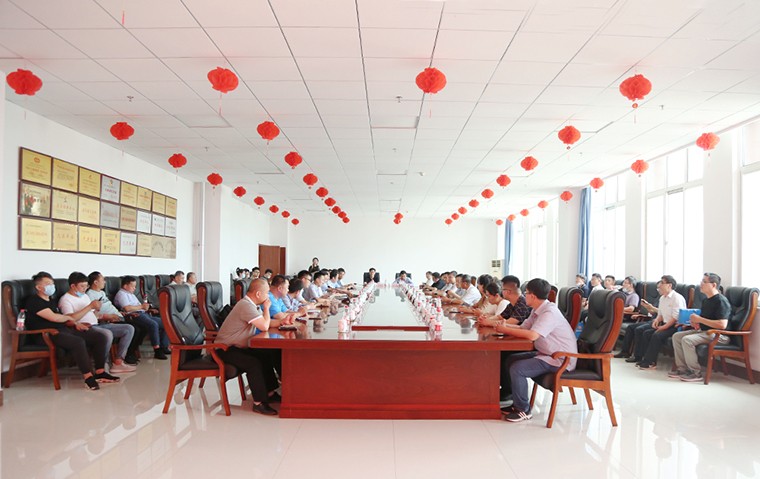 At the symposium, President Han first give a welcome speech on behalf of Shandong Weixin and warmly welcomed the leaders of Zibo Equipment Manufacturing Association. Later, the participants watched the Shandong Weixin corporate video. As a cross-industry, diversified technological and manufacturing enterprise, Shandong Weixin now has 53 domestic companies, 3 Hong Kong companies, 1 British Cayman company, 1 American company, and more than 1,100 employees. , The Ministry of Commerce, the National Development and Reform Commission and the Ministry of Science and Technology focus on cultivating and supporting large-scale diversified industrial groups integrating intelligent manufacturing, e-commerce, software development, education and training.In order to actively respond to the China Manufacturing 2025 strategic plan and speed up the conversion of old and new kinetic energy, the Group vigorously deploys emerging industries such as intelligent manufacturing, big data, cloud computing, Internet of Things, artificial intelligence, and 5G. Major breakthroughs have been made in all aspects.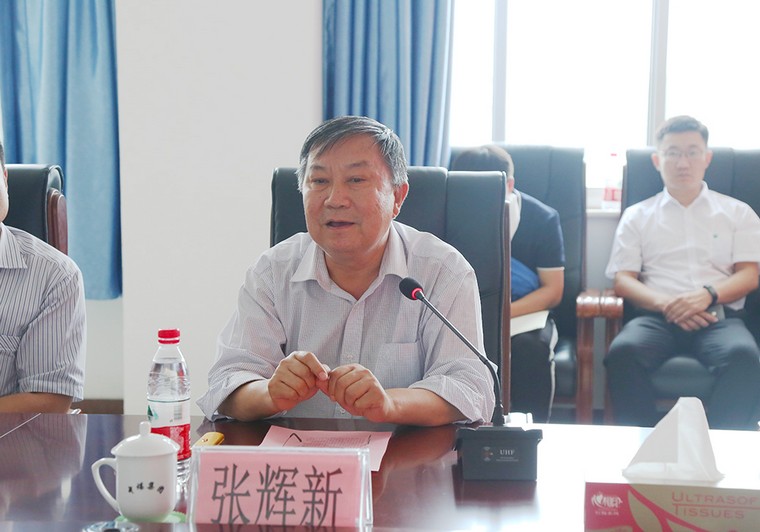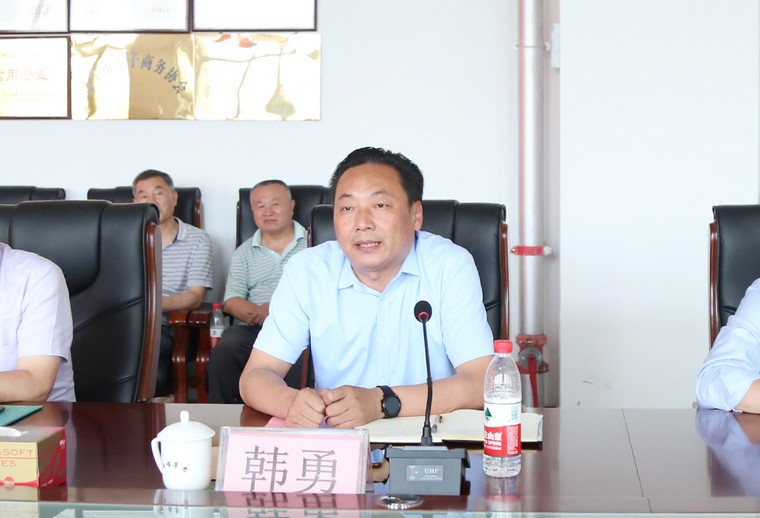 Shandong Weixin adheres to the development strategy of "Manufacturing And Internet Integration", vigorously develops industrial supply chain e-commerce and cross-border e-commerce, and promotes the successful transformation of enterprises through the e-commerce information industry. At present, the group has an e-commerce team of more than 600 people, and the production and sales of industrial and mining equipment products are sold in 34 provinces, cities and autonomous regions across the country. At the same time, the group also formed a cross-border e-commerce team covering English, French, German, Portuguese, Russian, Arabic and other languages, and exported more than 10,000 kinds of industrial and mining machinery products to 158 countries and regions.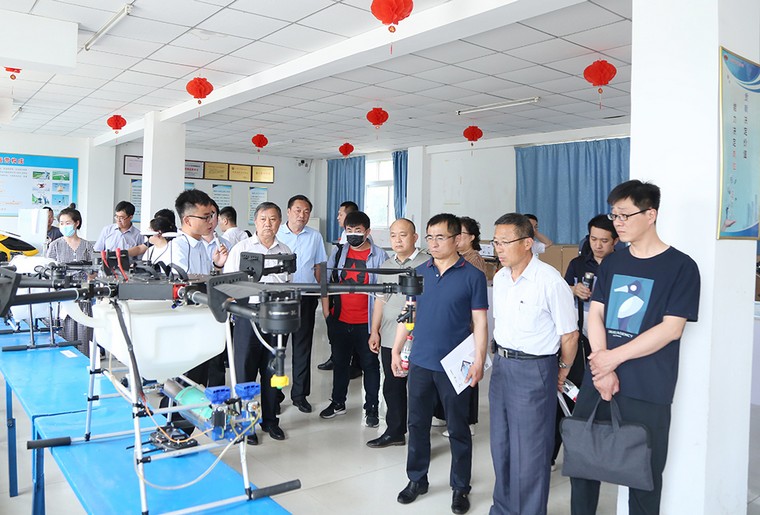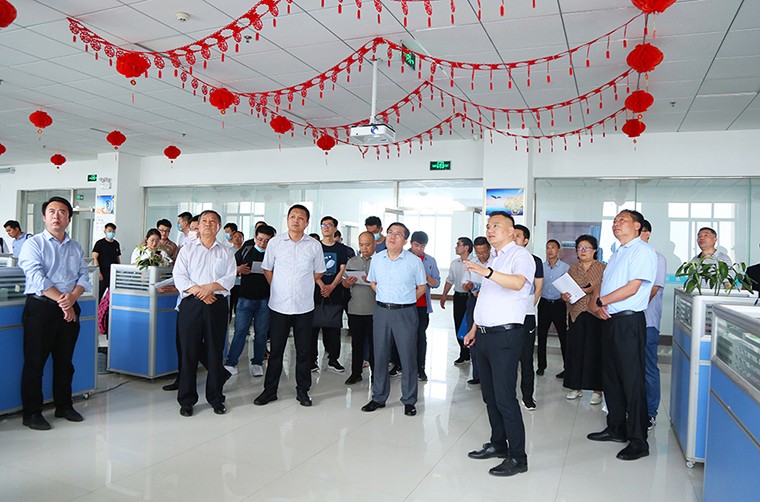 The group has been rated as the Ministry of Industry and Information Technology's manufacturing double innovation demonstration platform enterprise, China's machinery industry outstanding enterprise, China's enterprise integration innovation innovation enterprise, Shandong Province Industry Outstanding Contribution Award enterprise, Shandong province integration innovation demonstration enterprise, Shandong Province Many honorary titles such as "One Enterprise One Technology" innovative enterprises have made positive contributions to the conversion of new and old kinetic energy and industrial transformation and upgrading throughout the country!
At the meeting, Zhang Huixin, chairman of Zibo Equipment Manufacturing Association and chairman of Shandong Xianhe Yuexin Electromechanical Co., Ltd., delivered a speech. President Zhang spoke highly of our group's comprehensive strength and advanced e-commerce marketing model.He say that Shandong Weixin is a benchmark and role model for traditional industrial enterprises in innovation and transformation. Not only is it strong in smart manufacturing and technology research and development, but also has a strong e-commerce platform and sales team. The Group shares with you some successful transformation experiences, and hopes to have the opportunity to strengthen cooperation with Shandong Weixin in production and sales, technology research and development, e-commerce platform, etc. to achieve resource sharing, complementary advantages, and mutual benefit and win-win! Subsequently, the two sides conducted exchanges and negotiations on the next step of cooperation and reached a cooperation intention.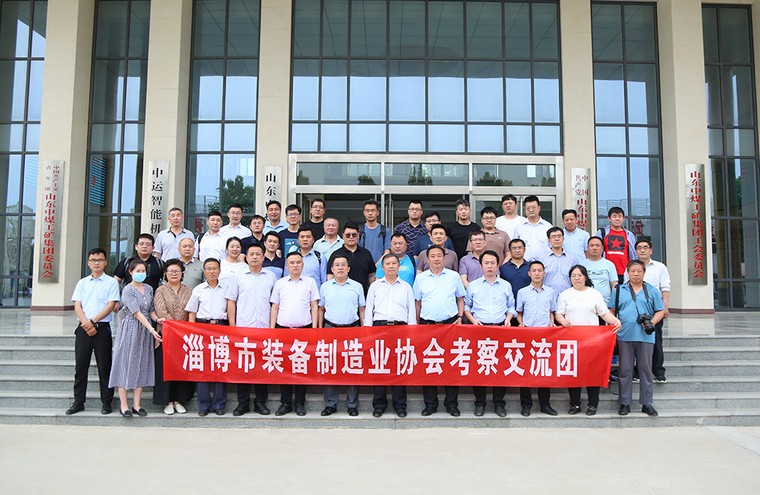 Mr. Han say that he is very grateful to president Zhang and the leaders of the Association for their high recognition of the development achievements of Shandong Weixin. Shandong Weixin has always attached great importance to extensive cooperation with manufacturing enterprises. Next, we should strengthen the cooperation between enterprises, and better achieve win-win development of enterprises through cooperative research and development, joint manufacturing and resource sharing!